Two Palestinians have been killed by Israeli forces in separate incidents in the occupied West Bank.
A 16-year-old boy was shot dead during clashes in the Balata refugee camp near Nablus, while a man in his 20s was killed in the Qalandia camp outside Jerusalem, Palestinian officials said.
Israeli troops said they were attacked during raids to arrest militants.
A 27-year-old Arab man was also shot dead after allegedly firing at police in the southern Israeli town of Rahat.
The Palestinian foreign ministry condemned the incidents in the West Bank as extra-judicial killings that should be punished under international law.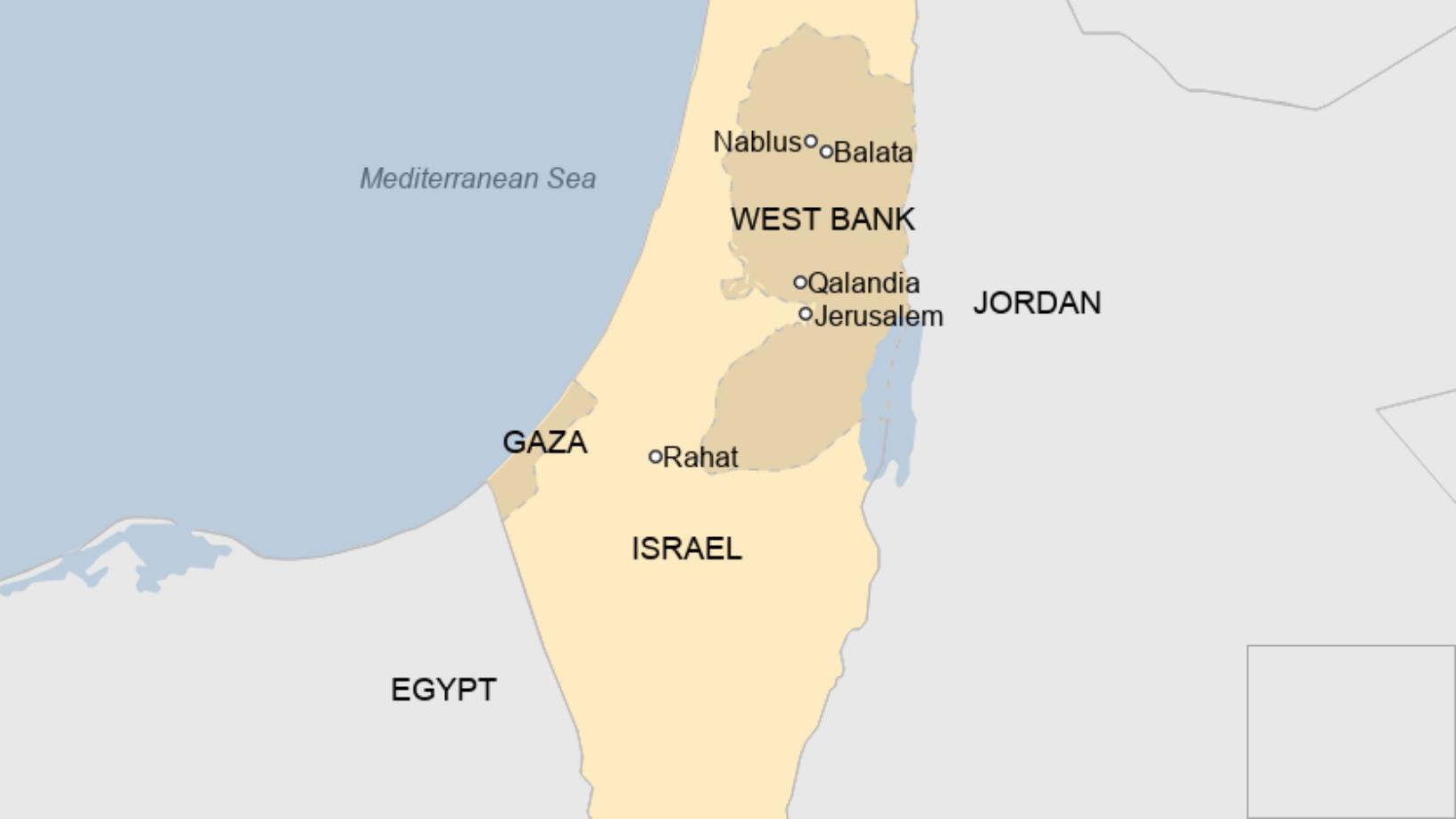 Sixteen-year-old Nader Haytham Rayan died after being shot in the head, chest and stomach by Israeli troops in Balata on Tuesday morning, the Palestinian health ministry said.
Another three people were wounded, one of them critically, and were being treated at a hospital in Nablus, it added.
Israel's paramilitary Border Police said its troops entered Balata to arrest a wanted suspect and that they found an M16 assault rifle.
As the troops were leaving the camp, Palestinians threw stones and other objects at them, a statement said. A "terrorist" also arrived on a motorbike and shot at the troops, who returned fire and "neutralised" him, it added.
The Border Police said other troops came under attack in Qalandia after they arrested two people suspected of being involved in terrorist activities.
"Hundreds of rioters" threw heavy objects from rooftops at the troops, who opened fire in response, the force said.
The Palestinian health ministry said one man, who it named as Alaa Shiham, died after being shot in the head. Six other Palestinians were wounded in the incident, it added.
In Rahat, a predominantly Arab Bedouin town close to the Israeli city of Beersheba, a man identified by local media as Sanad Salem al-Harbar was shot dead by undercover police officers.
After the officers arrested one suspect, they came under fire from several directions, according to the police force. The officers returned fire, killing the assailant, it said.
The police force distributed a photo of what it said were a pistol and magazine found at the scene.
However, the mayor of Rahat questioned the claim that Mr Harbar, a father-of three who lived in the town, had opened fire.
"Residents tell me that the young man who was killed happened to be at the scene and was not connected to the shooting," Fayez Abu Sahiban told public broadcaster Kan, according to the Jerusalem Post.

You may also be interested in: